Welcome to the holiday home 'De Kerselinde'
De Kerselinde, an oasis of peace for adults and a paradise for children. So close and yet far away from all the grind and worries. You will relax and enjoy a green, rural environment, close to Poperinge, the capital of the Hoppeland. In the large garden with animals you enjoy greenery and silence.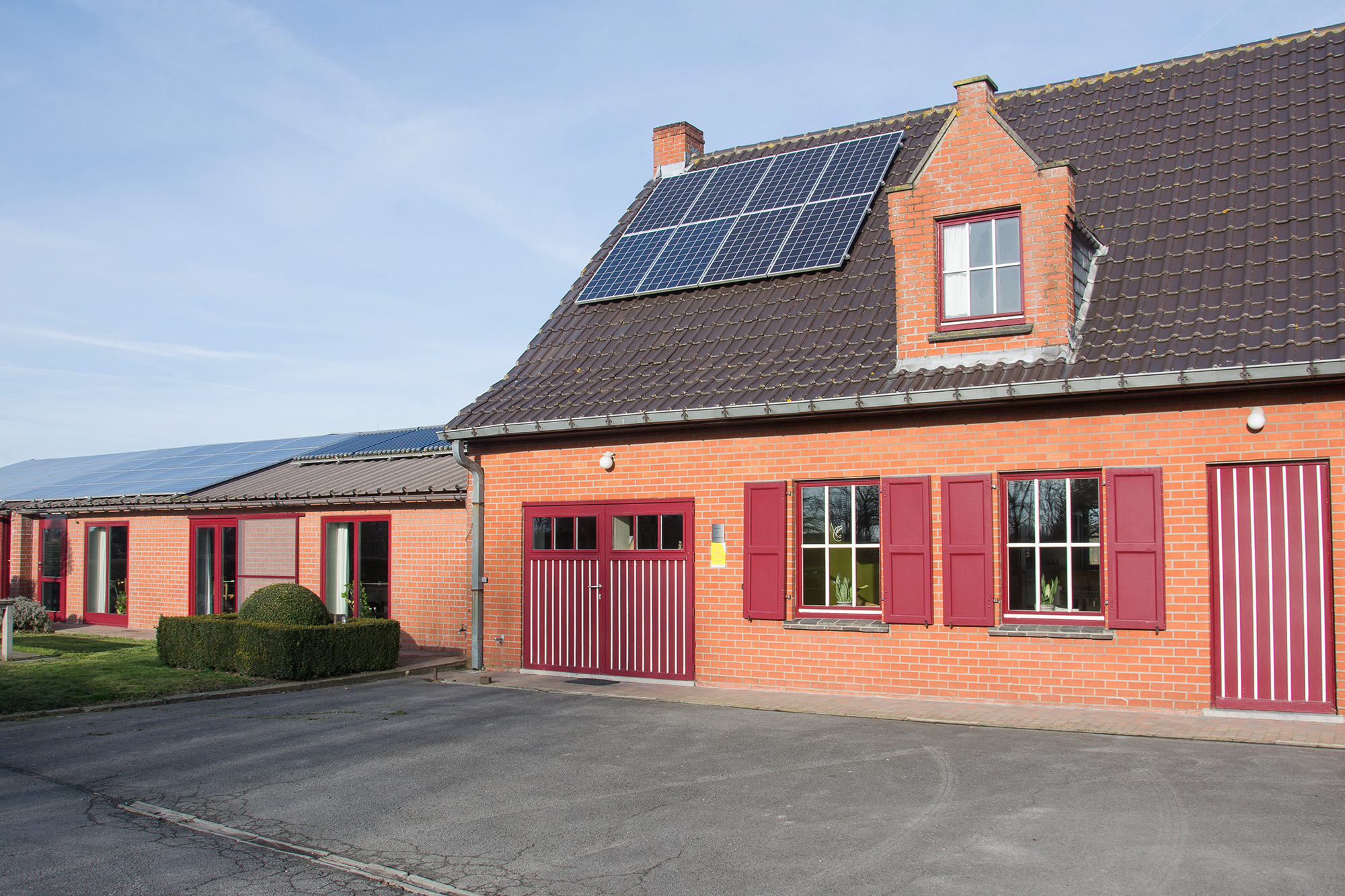 Do you want to catch your breath or recharge the batteries? Do you prefer to walk or cycle or do you prefer to sample the local gastronomy? All this is possible in the region between the North Sea and the West Flemish hills.
The Kerselinde (12 people) is an ideal starting point for exploring the historically rich cities: Poperinge (2.5 km), Ypres (15 km), Diksmuide (30 km), Veurne (27 km) and Kassel (20 km). Our holiday home is complete and spacious and you can enjoy a wonderful day in the large garden with animals. Plotted walks in the immediate, wooded area offer you the unique opportunity to get to know the region and enjoy the regional gastronomy and hospitality.
A delightful Poperinge surprise awaits you upon arrival.
Ground floor
.
Entrance hall with useful information of the region. Warm living room with dinette with a table for 12 persons, sitting room with TV and radio. Nice open kitchen with refrigerator, electric cooker, oven, microwave, dishwasher, coffee machine, sufficient cooking utensils and tableware. Polyvalent room (12m to 8m). Separate room with walk-in-shower, toilet, washbasin for disabled people. Second bathroom with walk-in-shower, toilet and double washbasin. Bedroom for 4 people: 1 double bed (180/200) and 1 bunk bed (90/200). On request we can add a cot (60/120) for small children.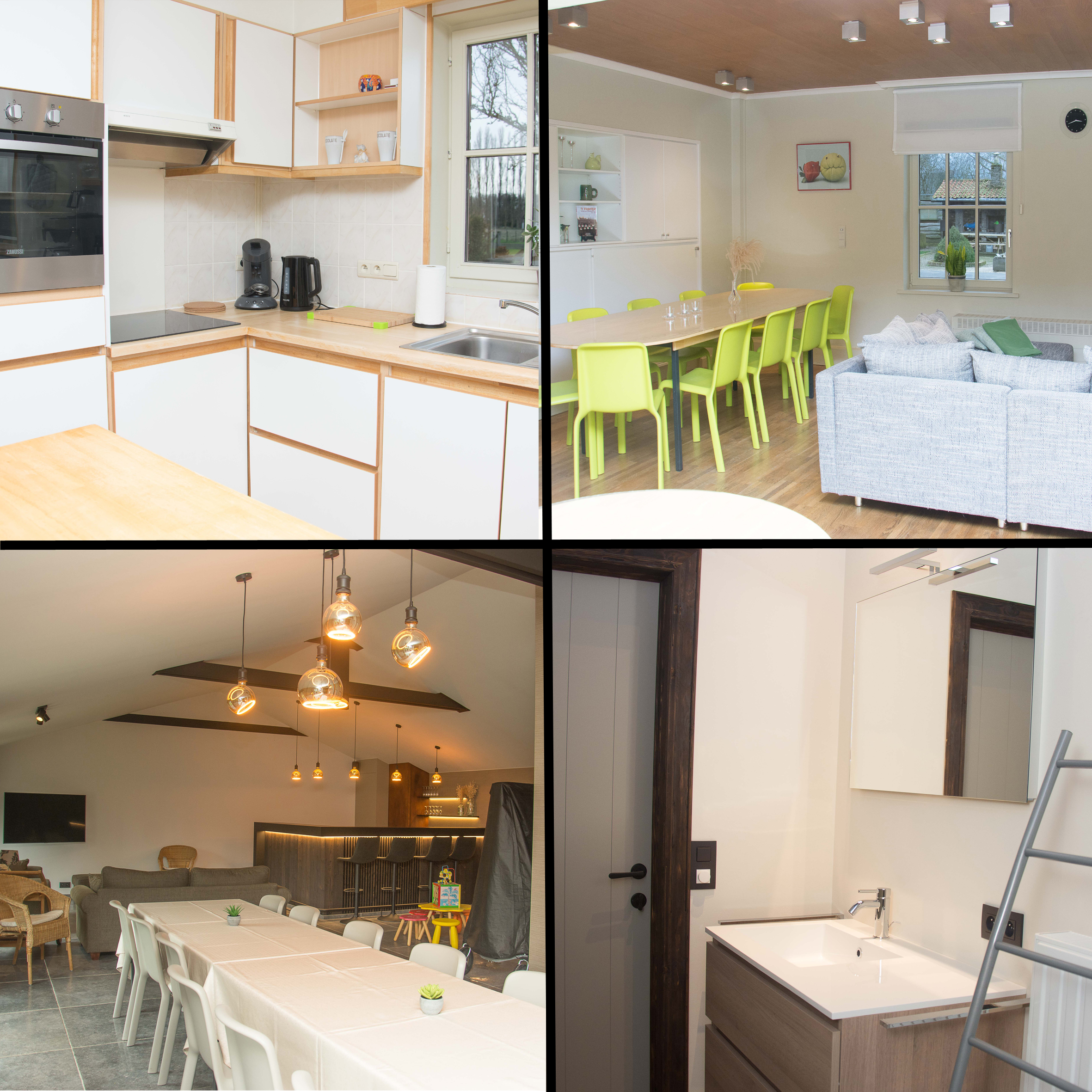 Floor
.
Room 1: 1 double bed (160/200), room 2: 1 double bed (180/200) and the possibility to add a cot (60/120), room 3: 2 singles beds (80/200) and 1 bunk bed (80/200). Separate toilet, bathroom with bath and washbasin, sitting room.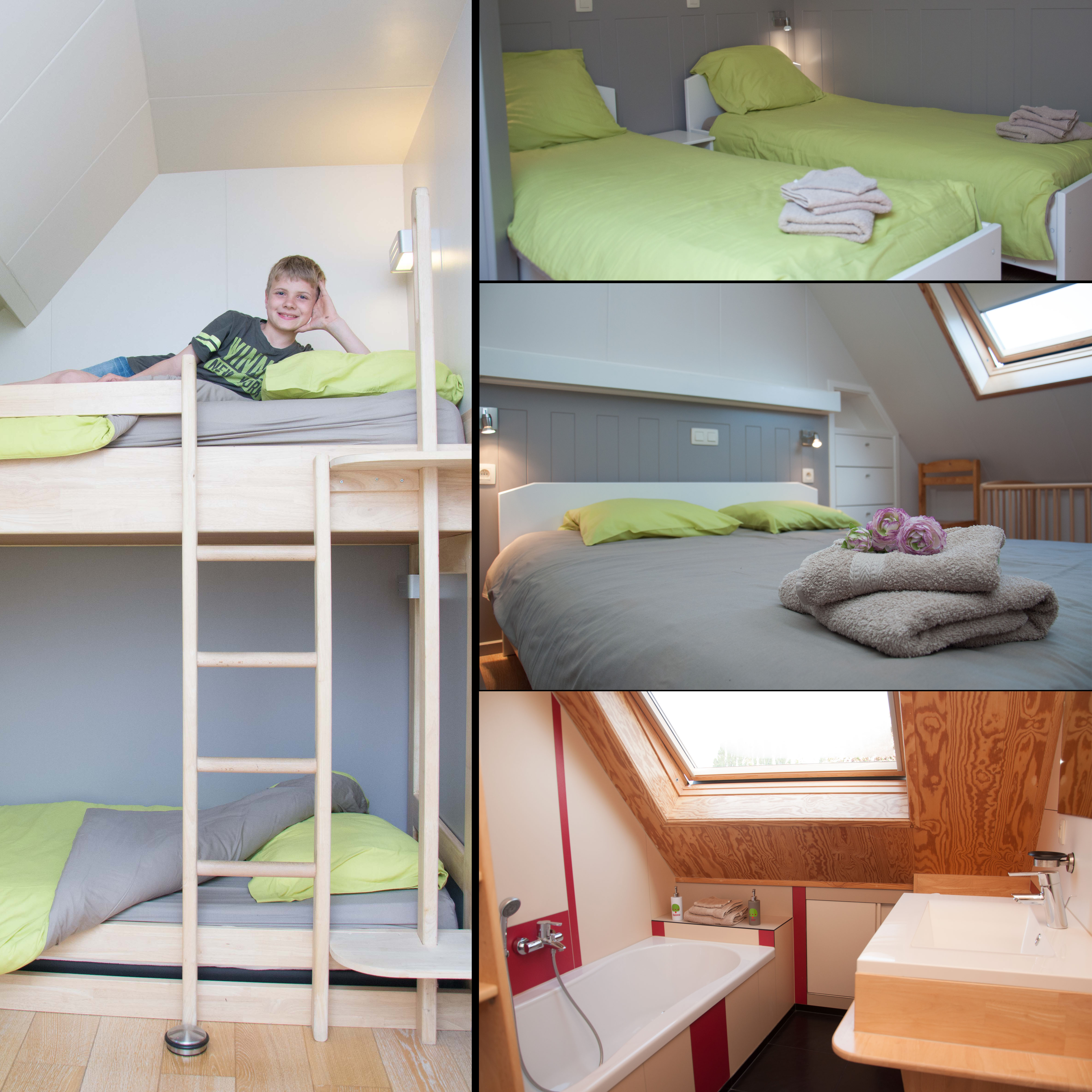 Garden
.
A large garden with animals (donkey, pony, lama, sheep, goats, chickens…) and several patios in the garden with garden furniture. A safely constructed well.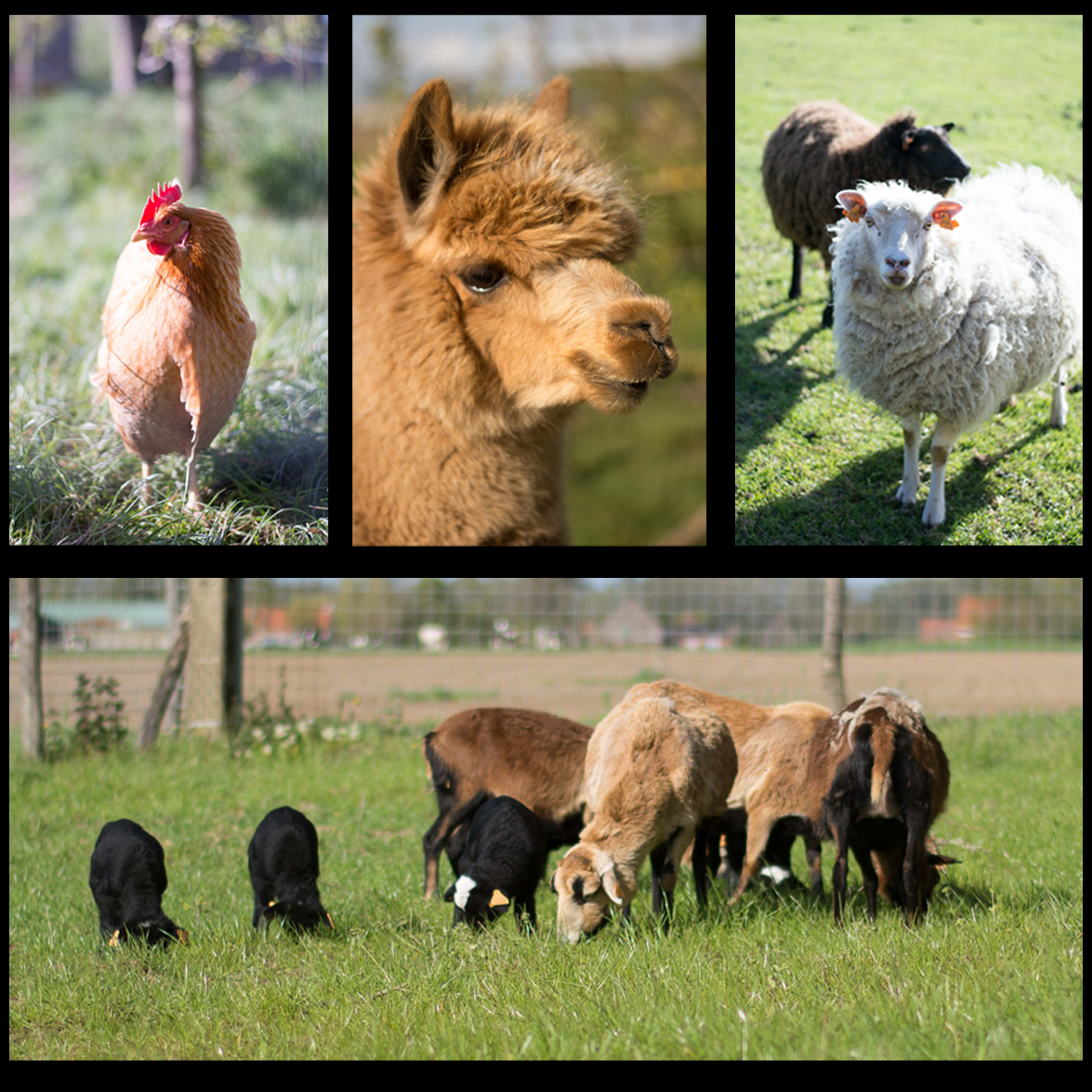 Prices
Residence guarantee comes to €400 and is to be paid upon reservation together with the loan (50% of residence costs). The guarantee, possibly decreased by other costs, will be redeposited one week after your stay (when everthing has been controlled). Your reservation is final after payment of guarantee and loan (50% of residence costs). We ask you to pay the rest of the residence costs (the other 50%) two weeks before arrival. The city of Poperinge will charge all renters of a holiday home a tax of € 1.8/night/person. This tax is deducted when the deposit is reimbursed.
Residence costs , including fixed consumption of utilities, amounts:
Weekend (2 nights) from Friday 5pm to Sunday 6pm = €800
Weekend (3 nights) from Friday 5pm to Monday 10am = €875
Midweek (4 nights) from Monday 5pm to Friday 10am = €900
Long weekend (Thu, Fri, Sat, Sun) = €875
Long weekend (Wed, Thu, Fri, Sat, Sun) = €1000
Week (7 nights) either from Monday 5pm to Monday 10am or from Friday 5pm to Friday 10am = €1225
---
Reserve
The Kerselinde is rented with kitchen linen. Free wifi.
Bed and bath linen are not included. All beds come with solid mattress (with waterproof cover), duvet/quilt and pillow (also with cover). We ask the renders to bring their own bed linen like a fitted sheet single (6 of 90/200) and double (3 of 180/200), a duvet cover single (6 of 120/220) or double (3 of 240/220) and twelve pillowcases (60/60). Bedlinen is as thus obligatory. Damage due to not using bed linen will be deducted from rental guarantee.
Final cleaning is included in the price and is done by us (the letters).
We kindly request you to:
Leave the house neat and tidy on de day of departure.
to be energy-conscious (water and electricity)
not to smoke inside
not to bring pets and respect the animals in and around the garden
Arrangements are paid separately on that day.
Convinced by our offer? Complete the reservation form below and register the holiday home today.
Available dates